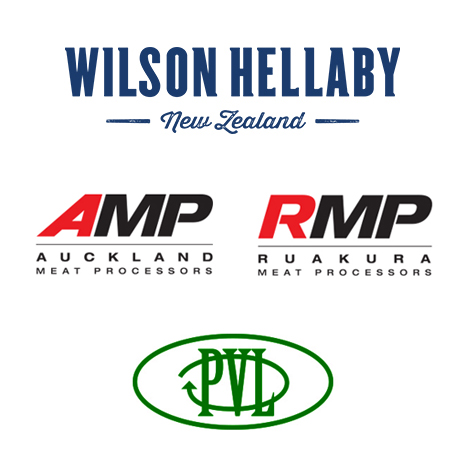 Wilson Hellaby is the trading arm of the business, sourcing selected livestock from farmers, and delivering PRIME beef, lamb and pork to customers throughout New Zealand and around the world.
Auckland Meat Processors and Ruakura Meat Processors undertake the processing operations of the group. With an emphasis on using innovative technology, such as smart stimulation to ensure highly satisfactory levels of tenderness are reached as quickly as possible, AMP and RMP deliver products in full, on time, to spec.
PVL Proteins processes and sells rendering products such as tallows and meat + bone meal with the aim of maximising the value from all parts of the animal.